Venue & Directions
Conference location
The welcome reception and evening lecture on Tuesday will take place in "Peterhofkeller" (Niemensstr. 10). The conference room for the panels on Wednesday and Thursday is in the 1st floor of the University building at Wilhelmstr. 26.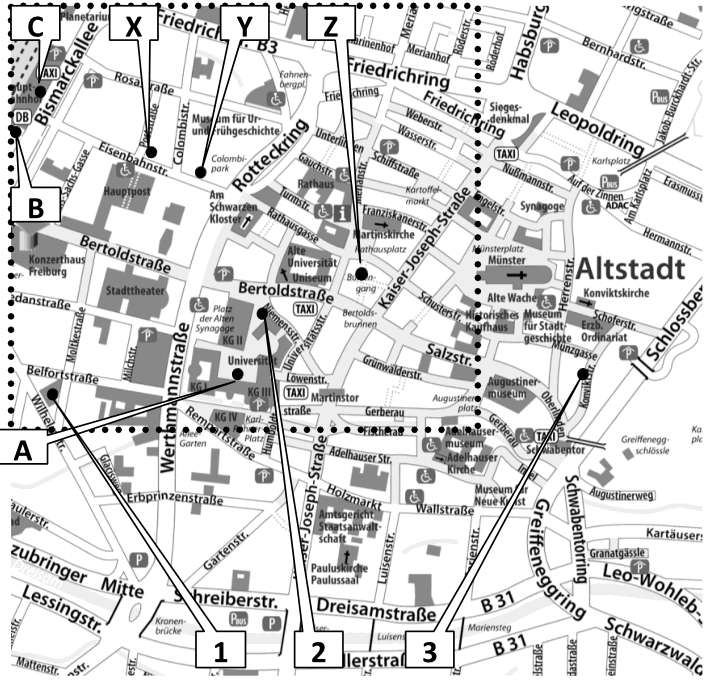 The City of Freiburg
Freiburg has a lot to offer - no matter whether you are interested in a stroll in the historic old town to learn about the culture and history of the city, whether you would like to spend some time in one of the many cafes and cosy pubs, or whether you would like to indulge in Badisch cuisine and hospitality.
Famous sights include the Freiburg Minster, the Old Town Hall, the New Town Hall, the Historical Store, the Schwabentor, the Martinstor, the Breisacher Tor, the Freiburg Bächle, various cultural venues and numerous destinations in the surroundings of the city. A short video about Freiburg is available here.
For further information on city sights, excursions and cultural venues, please click here.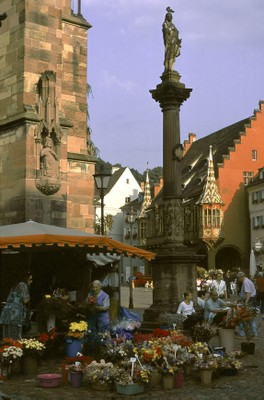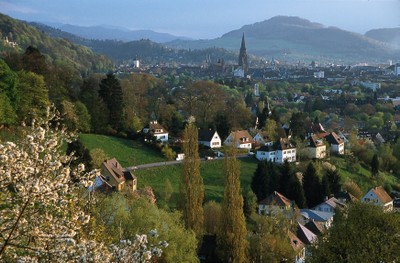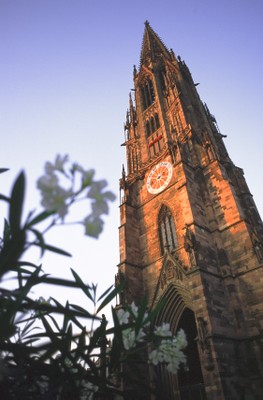 © Freiburg Wirtschaft Touristik und Messe GmbH & Co. KG
Photo: Karl-Heinz Raach bzw. © FWTM/Raach
University
Not only is the University of Freiburg physically located in the heart of the city of Freiburg – its students, professors, and staff are also an integral part of daily life in the 'Capital of the Black Forest.' This is also one of the reasons why Freiburg has become such a popular place to study. Aside from the numerous leisure activities which may be enjoyed in and near the city and its proximity to the Alsace and Switzerland, it is above all the variety of academic progams which attracts so many students to Freiburg. The university boasts a wide variety of degree programs in any of more than 160 fields in 11 faculties.
For further information please click here